RPI's print production management offers complete client stewardship. Through our long term experience in collaborative relationships with Brands, Agencies, and Client Vendors we provide our customers with flawless service and a customized workflow. We offer common language and branding between all partners. Early alignment meetings and parallel path timelines improve quality and timing of projects.  Our project management team works together to ensure all projects are delivered to your satisfaction, on time and on budget.
RPI is equipped with two state-of-art, high-definition 40″ printing presses.  Our six-color press and 10-color perfecting press use RPI's color management workflow which enable us to print at a much higher line screen than conventional printing and produces rich, clear, high resolution images and graphics. Our high efficiency printing presses increase capacity by 60% while reducing obsolescence.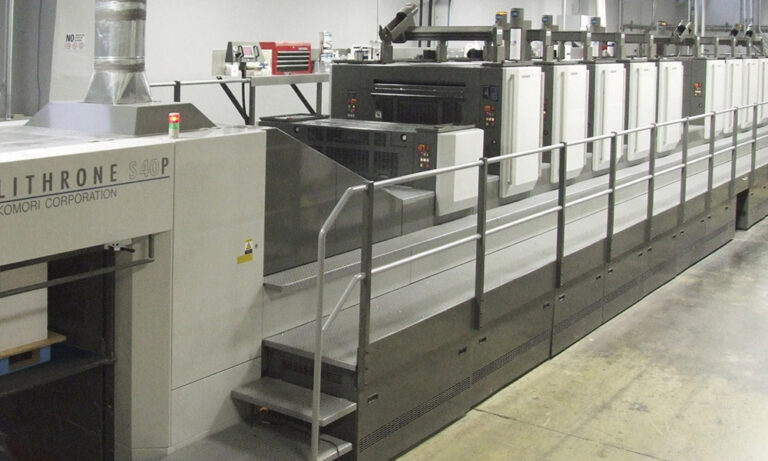 RPI is equipped to fulfill the digital printing needs of our customers.  Our digital presses provide us with unparalleled flexibility and capacity to produce on-demand static or variable data applications on a wide variety of paper and synthetic substrates. Our digital presses are uniquely suited to produce applications on paper, synthetic, corrugated, adhesive, and foil substrates.
The high-performance DURST P5 350 HS hybrid large format printing system for roll and board media was awarded as the best UV printing system for the corrugated packaging market. With speeds of up to 7,620 sq. ft./hr. and the ability to change materials quickly, makes the printing process more efficient.
The Duplo Slitter/Cutter/Creaser
The Duplo Slitter/Cutter/Creaser scores, cuts and perforates printing jobs up to 13″ x 26″ such as tickets, business cards and note cards.
RPI has a full service in-house finishing department that provides everything needed to complete your project: cutting, folding, collating and stitching, specialized die cutting, and intricate hand assembly resulting in an exquisitely quality finished product, every time.
RPI pre-press has been on the leading edge of technology since our founding in 1969.  Our pre-press department has state-of-the-art pagination, trapping, and RIPing that verifies the data to ensure the printability of a file.  Our workflow takes advantage of the digital workflow by using Direct-to-Plate technology and digital proofing to maximize time and quality.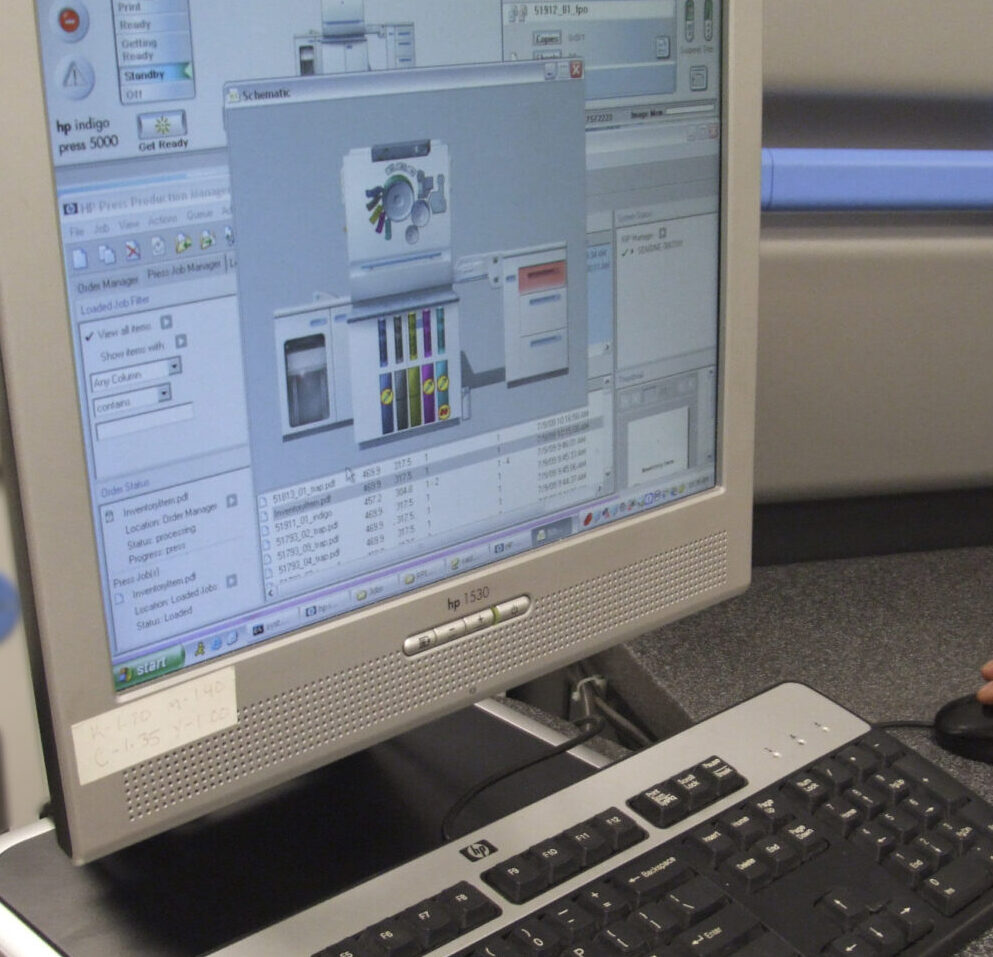 With years of experience from a wide variation of marketing concepts, we have a production designer to fit every need.  From creating renderings to repurposing images, RPI's capabilities help our clients meet their marketing goals on time and on budget.  We specialize in creating live samples from art files before the project goes into production.  We create prototypes undistinguishable from mass printed samples that can be used for sales meetings, focus group testing, structural design and integrity testing.
Web Based Marketing Tools
Our web capabilities include on-demand ordering and online fulfillment programs with customization at the store level.  We offer lead generation, loyalty programs, survey response, business development,  data acquisition, QR codes and personalized web development.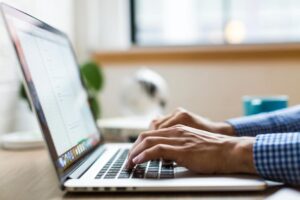 Learn how RPI uses G7 certification and ColorCert® to accurately reflect your brand across inks, substrates and equipment.
Let's work together to make your brand come to life