What is color management, G7 certification and ColorCert®? How do they effect your brand?
RPI originated in the graphic arts industry as an expert in color. We began as a color separation business in 1969 dedicated to servicing the printing trade. Consequently, we understand that color consistency is one of the keys to having a successful brand.  In fact, color matching is paramount in order to maintain brand integrity, visual identity and recognition. As a result, the G7 system certification program was created by the Rochester Institute of Technology and is administered by Idealliance (International Digital Enterprise Alliance), a non-profit membership organization created to share best practices and standards in the printing industry. 
Color Management with G7 Certification
The G7 certification is a universal calibration program created in order to maintain accuracy in colors across systems and suppliers. In addition, the program evaluates the ability of printing software to calibrate the G7 grayscale definition using four 1-D curves. This method is used in many applications of printing including digital, offset lithography, flexography, and gravure.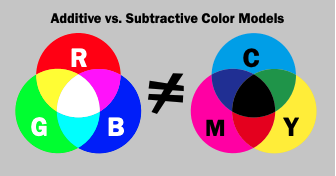 G7 stands for grayscale plus the seven main colors used in printing;  Four subtractive colors: Cyan, Magenta, Yellow, and Black (CMYK), meaning that they start with white and get darker as color is added until reaching black as they absorb light instead of reflecting. Additionally, there are three additive colors: Red, Green, and Blue (RGB), or the primary colors, which are reflective so as color is added they become lighter until reaching white. 
RPI Graphic Solutions is a G7 certified printer
G7 also uses four one dimensional curves to match neutral tonality between two G7 calibrated printing systems. Specifically, it was created to solve the problem of printing systems with different tonal value increases, or dot gains which cause color to look darker in offset lithography. The G7 method solves this problem by creating Neutral Print Density Curves (NPDC) that use half-tone dot percentages of an image instead of the tonal value increase curves. Most printing systems use half-tones to create images using a series of cyan, magenta, yellow, and black dots to recreate colors. This is done by varying the size of the dots so that the human eye perceives one uniform color.
Comparison of print processes with and without G7
G7 certification and ColorCert®
Through continuity of brand integrity and brand recognition

With a similar appearance across multiple devices

I

n reaching desired color targets

With global specifications for targeting gray balance

By reinforcing brand trust 
Increase efficiency & savings:
Through reduced design times and faster turnaround 

By reduced cost of proofing and shipping prior to print

By reduced need for on-site press checks

Through reducing waste and make readies during press runs

With higher consistency in reprints
By ease of data sharing with supply chain partners

With alignment across all processes, substrates, and inks

By accurate representation of the emotional attributes of the brand

Through clearer expectations regarding acceptable work
Color Management with ColorCert®
ColorCert® is a quality control software solution that complements G7 certification.  It was created by Xrite Pantone®, founded in 1958 by data driven color scientists.  ColorCert® was created to ensure the high level of color quality and consistency required in the print and packaging industry. It was developed to manage the complexities of CMYK, Expanded Gamut, and Spot Color workflows, to ensure that regardless of the printing process, substrate, or industry standard the results would be consistent. ColorCert® contains scorecards that confirm compliance with the brand specifications including G7 guidelines, speeding up the approval processes and eliminating the need for on-site press checks. It enables digital communication of exact color and print requirements for each press run in a dashboard.  The dashboard allows ease of communication to specify, monitor and refine color quality throughout the entire color workflow, across the plant or around the globe. The ColorCert® scorecard allows for a strategic approach to color management, viewing color performance holistically rather than on a single press sheet.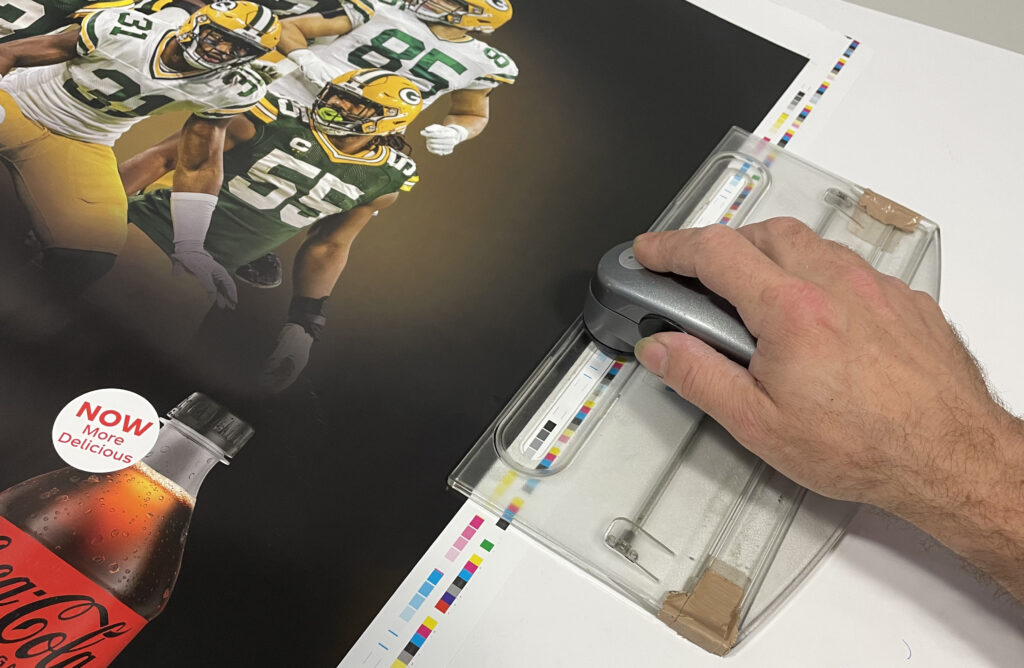 Manages color accuracy and digital color standards with PantoneLIVE® libraries

Minimizes color duplication and selection errors by reduction in overlapping 

Allows creation of brand standards to limit color selections to brand specific colors, reducing waste and increasing speed

Integrates seamlessly with legacy software such as ColorMaster® and ColorQuality®

Reduces trial-and-error with visual information through BestMatch technology

Maintains performance data through a centralized database

Improves ink room efficiency and accuracy by integrating with InkFormulation Software

Ensures fast and accurate reformulation using digital color standards and measurement data
Simplifying a Complex Workflow
Today's print and packaging workflows are complex, often involving multiple brand owners, design agencies, prepress professionals, and plating and ink companies, all providing input into the production workflow. This can make managing accurate color and print consistency a challenge. 
G7 certification and ColorCert® technology simplify color communication across all internal and external stakeholders, from prepress and the ink room to production process control, these tools help RPI manage precise color and print specifications into one workflow keeping all your projects on brand, on time, every time.
Sources: idealliance.org, xrite.com
Let's work together to make your brand come to life